The Animal Shelter website is a solo, full-stack web development project, built on React and Node, using Sequelize, PostgreSQL, and Jasmine for testing. Hosted on Heroku, built with responsive flex-box and custom CSS, v1.0 was built in a span of two weeks, including wireframes, mock-ups and code dev.
Live site: https://sumco-animal-shelter.herokuapp.com/
See the code: https://github.com/lauren4c/sumco-animal-shelter
Check out the live project board: https://trello.com/b/uo5gYHdQ/animal-shelter-app
v1.0 Features include:
Available animal list and animal profiles
User sorting by animal type, size, and age.
Admin access for adding and editing animal profiles. To create an admin account in your own project db, set user `role = 1` in the user table. Contact me for admin user info on the live site.
Upcoming Features:
General user account allowing potential-adopters to "favorite" animals and save search settings
Accept PayPal donation
Chat feature so that users can get quick answers form shelter staff
Online adoption application
Calendar for shelter events, clinics and trainings.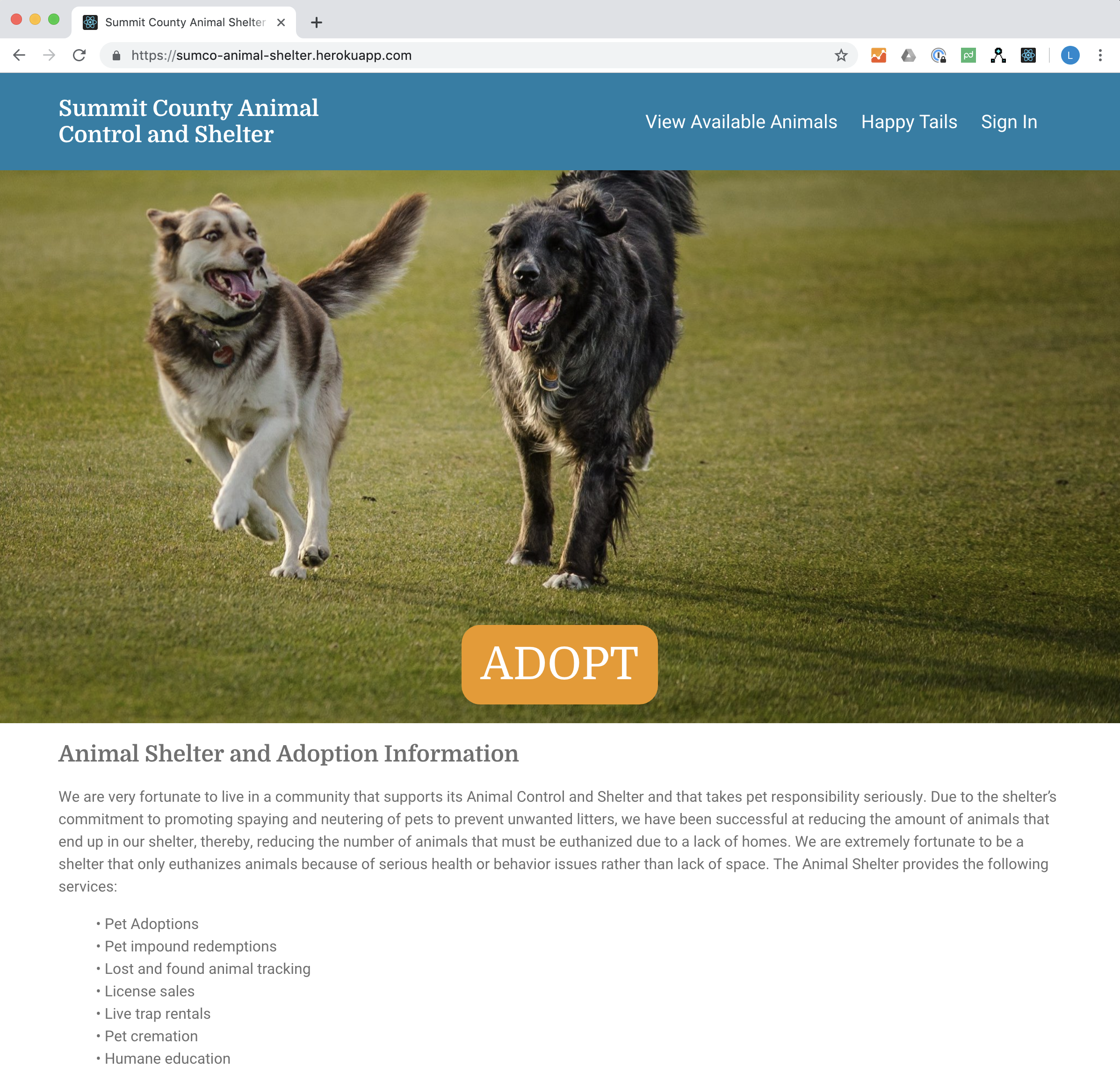 The website is responsive and functions well on all screen sizes.